You may already have entered our Dragonica competition to celebrate the launch of its newest expansion, but for those of you coming from a more traditional MMORPG who are less inclined to make a jump (quite literally) into Dragonica's sidescolling beat em' up style of gameplay may be interested in gPotato's newest offering.
The gaming portal have recently released another big Korean MMO game to their customers, as ever it's another Free2Play title in a similar fashion to World of Warcraft, Aion, Rift… you get the picture. Prius Online shouldn't be mixed up with a Toyota, rather than being a car this is a rather fancy looking MMORPG akin to the popular Western classics with a hint of anime style thrown in for good measure.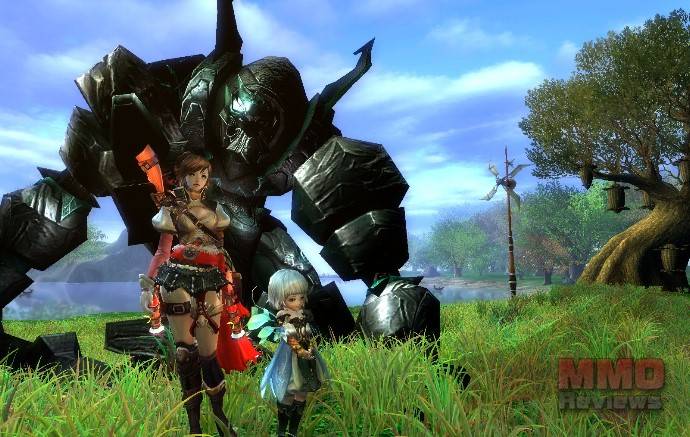 With the explosion of free online games trying to compete against each other, its clear that each new release needs to do something different to stand out and survive against the hundreds of other titles on the market. Prius is no exception to this rule as it bills itself as an "emotional" game. Players do not just control their character to run quests and dungeons, instead you are paired with an "anima", a girl who has lost her memories. Each player is expected to form a bond of sorts with their anima as they try to unravel her mysterious past by utilizing her Gigas ability to summon huge combat guardians to aid in battles, thus creating what the developers call the "3C system" (Three character system).
The game is still in a beta phase in the west, and so the Wiki page is a little empty. The website contains a beginner's guide to tide you over for now though. Prius Online can be downloaded and played for free via the official website through a number of different hosting servers and should be around 3GB (not including patches).